Responsibility to International and Local Communities
HOME

/

Social

/

Responsibility to International and Local Communities
Responsibility to International and Local Communities
Contributing to the elimination of fatal traffic accidents at night by using light to make the invisible visible
KITANO FOUNDATION OF LIFELONG INTEGRATED EDUCATION
We have been supporting the KITANO FOUNDATION OF LIFELONG INTEGRATED EDUCATION that promotes life long education in which "everyone can receive anytime, anywhere and as necessary" since its establishment in 1975.
It was established by Takaharu Kitano, the founder of the company, at his own expense to help those who want to study while working and who want to continue to study throughout their lives.
Overseas activities
In China, Vietnam, the Philippines, and Indonesia, the foundation hosts scholarship systems at designated high schools and universities, aiding students who have a love of learning. In the Philippines, it also provides monetary assistance for the building of Day Care Center. The foundation plans to expand the area of its support.
Vietnam / University of Finance and Business Administration scholarship ceremony
Philippines / Mindanao Lawitan Day Care Center
Domestic activities
The foundation offers scholarship systems for non-degree students, non-degree students at the Open University of Japan and regular students of the School of Graduate Studies of the Open University of Japan, provides subsidiaries to surveys and research on lifelong education, holds essay contests for the general public every year since the foundation's establishment and hosts lecture, training and other meetings.
Achievements Presentation by Non-degree Students and Regular Students of the School of Graduate Studies of the Open University of Japan
Lecture of traditional culture "Noh"
Total Number of Scholarship Recipients
Overseas
FY 2017 122
FY 2018 129
FY 2019 130
Japan
FY 2017 48
FY 2018 56
FY 2019 49
Stanley Ladies Golf Tournament
In order to develop a sport culture and social contributions, we have sponsored a professional golf tournament for ladies since 1980. (Suspended between 1996 and 2002). Based on the purpose of sponsorship for sport and culture support, a part of the quota for recommended players is allotted for juniors, especially young amateur players. Also, during the tournament, a lesson by professionals is held for elementary and junior high school players. In consideration of the future development of a sports culture, we also contribute to the LPGA Kids Fund Raising Campaign sponsored by the Ladies Professional Golf Association of Japan (LPGA). During the tournament, we invite disabled persons, contributing to a wide range of sports development and culture support.
For the future promotion of sports culture, Stanley contribute to the LPGA Kids Foundation run by the Ladies Professional Golfers' Association of Japan (LPGA) and to the construction of schools in Kenya through Plan International Japan. We also conduct a variety of environmental initiatives, including separating the trash generated at the golf tournament venue and donating saplings to
the Shizuoka Prefecture Federation of Forest Associations.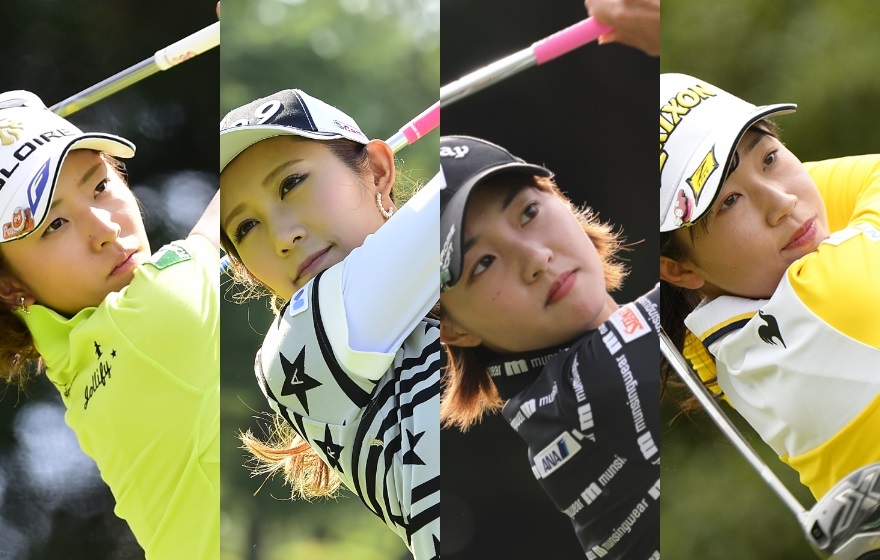 Female professional golf players sponsored by Stanley Electric
(From left: Airi Saito, Kumiko Kaneda, Momoka Miura)
Mone Inami, winner of the 32th Stanley Ladies Golf Tournament
Stanley Ladies Golf Tournament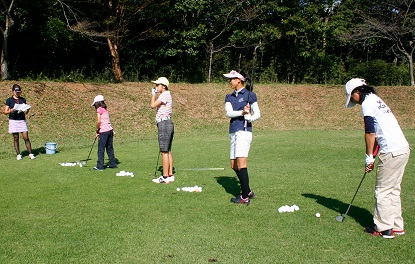 Round lesson
Donation to school construction project in Kenya
Confronting the Problem of Conflict Minerals
The Stanley Group is deeply concerned about the problems of human rights abuses and environmental damage by armed groups in the Democratic Republic of the Congo and neighboring countries. Because these groups appear to be financed by dealings in conflict minerals,* we are taking measures to ensure supply chain transparency so as to avoid abetting these problems, and are promoting responsible procurement of minerals.
(*Gold, cassiterite (tin), columbite-tantalite (coltan), wolframite (tungsten) and other minerals mined in the above countries that are determined by the U.S. Department of State to be used by armed groups as financing sources.)
The neighboring countries od Democratic Republic of the Congo
Other social contribution activities
We conduct cleanup activities in the neighborhood of individual plants and waste reduction activities at plants, addressing the creation of a recycling society.
As part of our efforts to support local communities, we donate a portion of the entry fees from our ladies' professional golf tournament to the city of Susono, which hosts the event. To help forest conservation, we also donate to the Shizuoka Prefecture Federation of Forest Associations according to a system of points scored by players during the tournament.
In FY 2013  as in the previous year, we held a charity golf event in support of recovery from the Great East Japan Earthquake. Based on results posted by players, we donated a total of 11.33 million yen to assist children in Iwate, Miyagi, and Fukushima Prefectures who were orphaned by the disaster.
In FY2018, we donated a total of 10 million yen to victims of flooding that occurred in July 2018 and to the cities of Higashi-Hiroshima in Hiroshima Prefecture and Kurashiki in Okayama Prefecture to assist with recovery from that disaster.